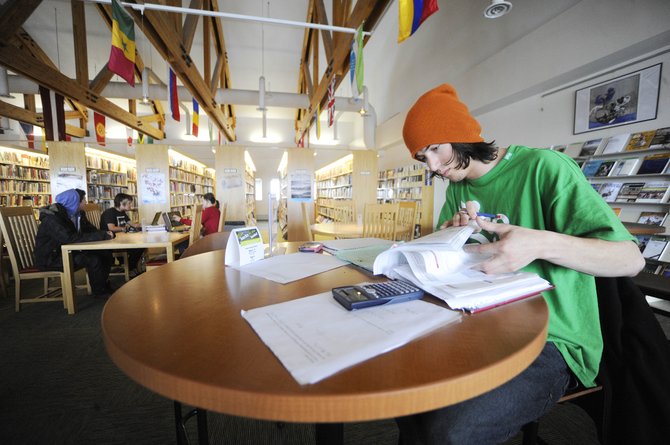 Colorado Mountain College Alpine Campus business major Eric Beardslee works on calculus homework Tuesday in the college's library. CMC will begin offering four-year-degree programs in business and sustainability in fall.
Stories this photo appears in:

College will offer classes for four-year degrees in business, sustainability
A federal accreditation agency awarded Colorado Mountain College the right to offer Bachelor of Arts in sustainability studies and Bachelor of Science in business administration programs. The college plans to hire three full-time faculty members, including one at the Alpine Campus.