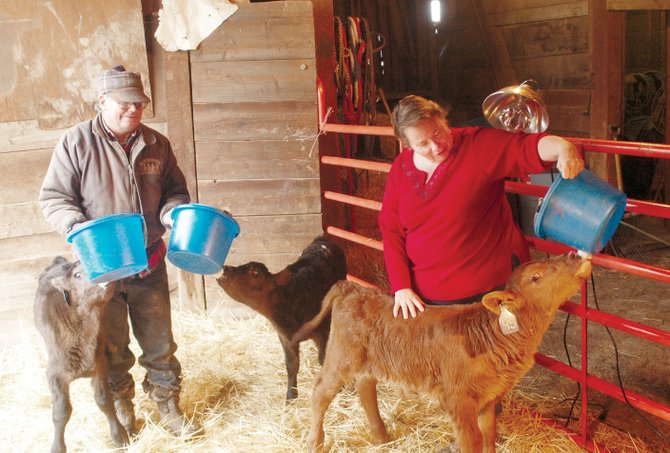 Jim and Jo Stanko bucket feed calves that didn't bond with their mothers Monday at their ranch on Routt County Road 33. Within two months or so, the calves will be shifted from formula to a granular feed called Startena. However, first they must be taught to chew and swallow. The cold, wet spring weather has made calving season tough on Routt County cattle ranchers.
Stories this photo appears in:
Spring calving season is the time of year ranchers in the Yampa Valley most look forward to. It's the season of new life, when 2-week-old calves romp in the newly greening hay meadows. However, spring 2011 has been one of protracted winter, and the cold, wet storms that are expected to dominate the weather forecast for much of this week are taking a toll on calves.