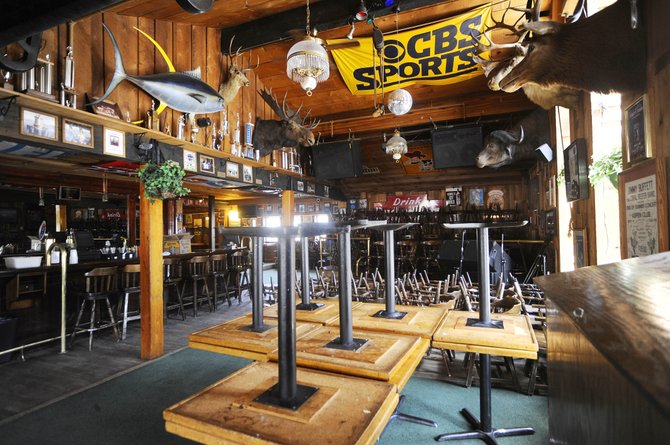 With the end of the ski season, several local bars and music venues are closing or cutting back on entertainment until crowds return for the summer season. The Tugboat Grill & Pub in Ski Time Square is closed until June 17.
Stories this photo appears in:

Many entertainment venues slow or stop as they wait for summer
Steamboat Ski Area chairlifts had barely stopped toiling away before several local entertainment venues started packing away for mud season. The Old Town Pub, Ghost Ranch Saloon, the Boathouse Pub, Sweetwater Grill and The Tugboat Grill & Pub are taking breaks from live entertainment, and some are closing altogether during the April dead period.