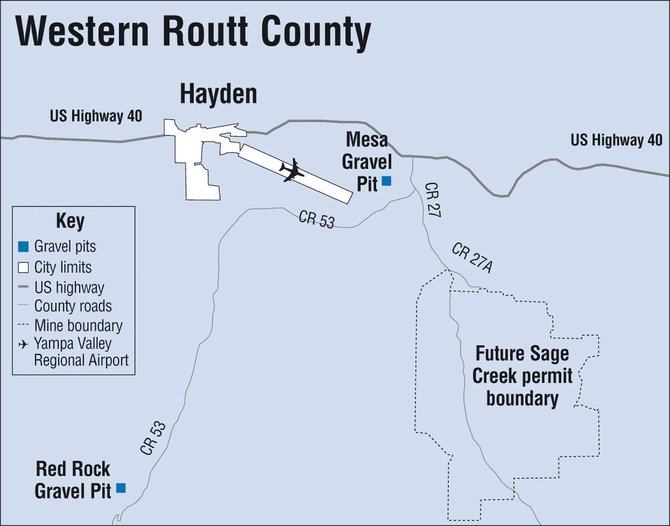 Stories this photo appears in:
Proposal would allow 5 acre pit to grow to 23.3 acres
Peabody Energy has agreed to preserve a minimum of 13.3 acres of rural land south of Hayden in exchange for a permit allowing it to expand the existing 5-acre Red Rock Gravel Pit to 23.3 acres.
Road improvements, gravel pit go before county officials
Peabody Energy hasn't given the final approval for company officials here to build the new Sage Creek Coal Mine that is intended to gradually replace Twenytmile Coal Co.'s Foidel Creek Mine in western Routt County. However, the management team is working on steps to create the new Sage Creek underground portal.