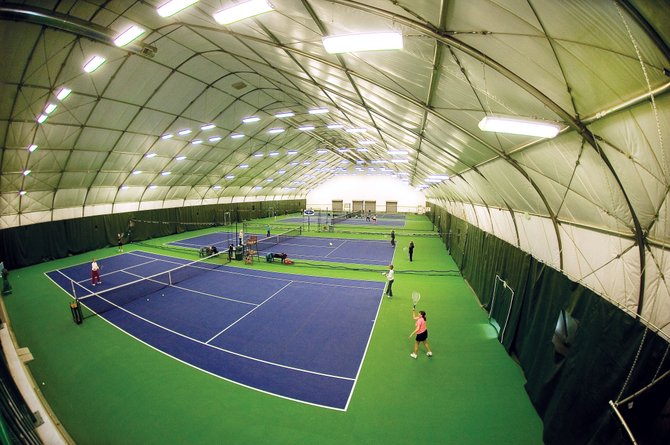 The indoor courts were full for the 1 p.m. league at the Tennis Center at Steamboat Springs on Wednesday afternoon. As city officials begin discussions about how to spend accommodations tax revenues that will be unallocated in 2014, the Tennis Center's Jim Swiggart is suggesting a focus on improving existing city facilities, such as the Tennis Center, rather than taking on new projects.
Stories this photo appears in:

City officials to form committee for proposals; several groups express interest
City officials plan to form a committee to review requests for future uses of the city's accommodations tax, which will have hundreds of thousands of dollars available annually as of 2014 and already has plenty of suitors knocking on the door. The City Council conducted an initial discussion Tuesday of how to plan for future uses of the accommodations tax and supported a collaborative approach.