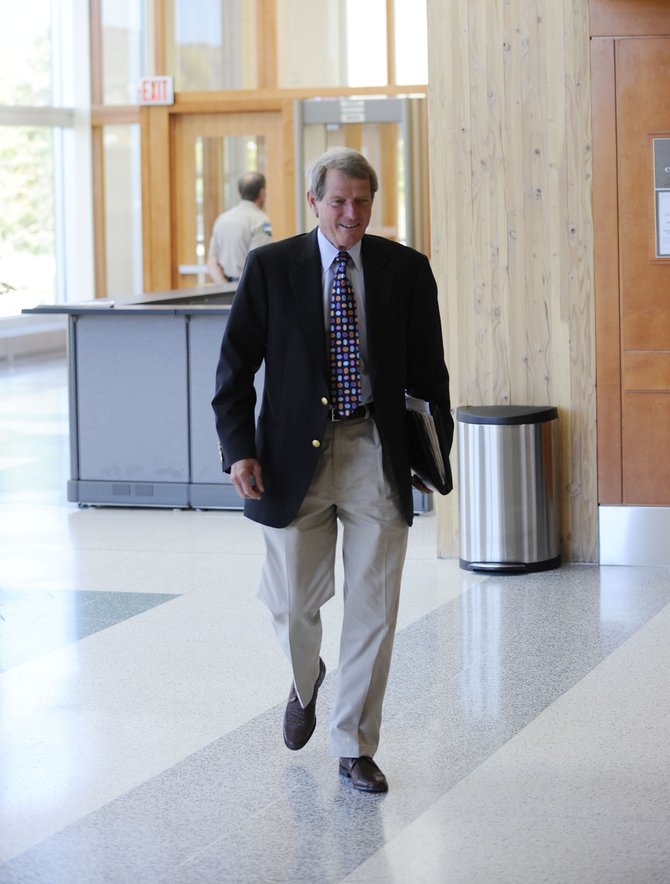 Routt County Sheriff Gary Wall enters the Routt County Justice Center on Tuesday. Wall said law firms are unwilling to represent him because they are not sure how they would be paid, and he doesn't have the money to pay the attorneys fees himself.
Stories this photo appears in:
Sheriff finds no takers in complicated claim with Routt County
Routt County Sheriff Gary Wall might have to represent himself in a civil suit with a law firm and the county commissioners after the sheriff found that no law firms were willing to represent him, he said in court Tuesday.