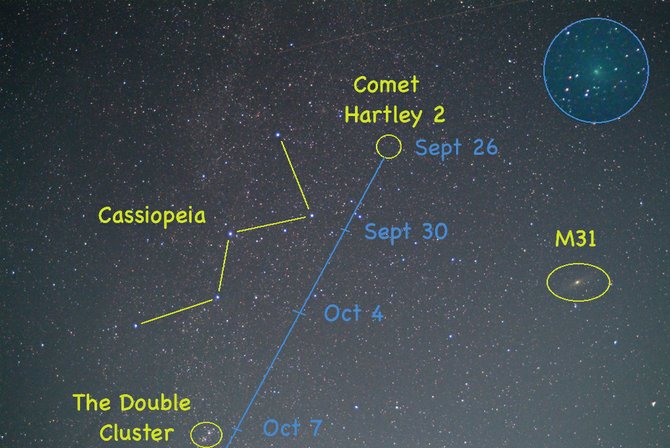 Comet Hartley 2 is moving past the familiar "W" shaped constellation of Cassiopeia. Face the northeastern sky about 8:30 p.m. and use binoculars to sweep for the faint, green fuzzball. The inset at top right shows how the comet might appear through binoculars. Comet Hartley 2 might reach naked-eye brightness around Oct. 20, when it is closest to Earth.
Stories this photo appears in:

There's a comet coming! Right now, Comet Hartley 2 is an unimpressive green blob in the constellation of Cassiopeia, but in the weeks ahead, it could blossom into the best little comet of 2010. It might reach fifth magnitude in mid- to late October, making it faintly visible to the unaided eye from dark sky locations.
September 29, 2010 midnight