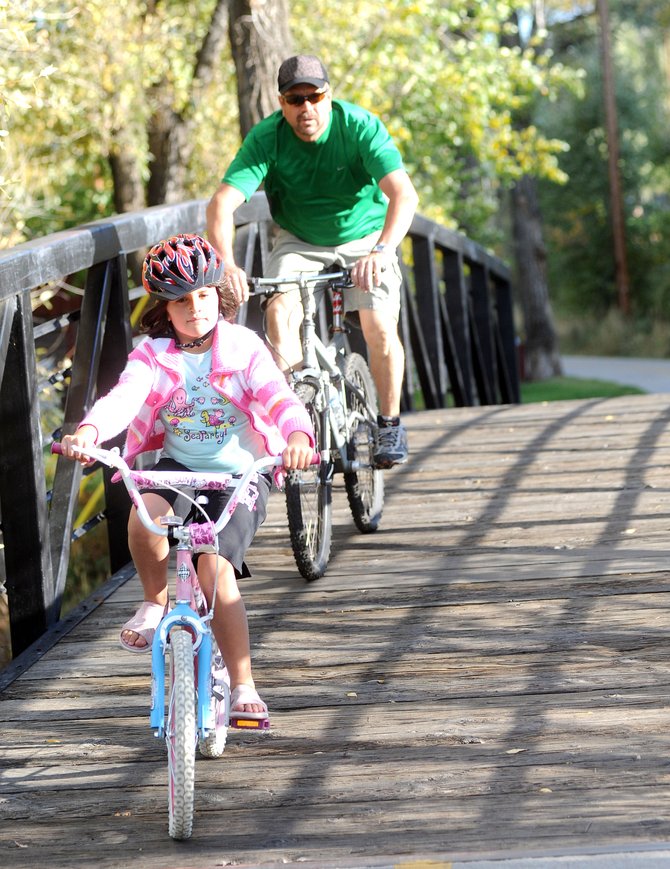 Perla Nunez rides her bike in front of her father, Roberto Nunez, on the Yampa River Core Trail in downtown Steamboat Springs on Thursday afternoon. The Steamboat Springs Bike Summit, set for Oct. 21 to 23, is meant to appeal to Core Trail regulars and downhill diehards. The event will feature lectures with many top cycling proponents from across the nation.
Stories this photo appears in:

Organizers say support for inaugural event strong
Steamboat Springs Bike Town USA Initiative members are hoping nearly a year's worth of hard work and big progress can be put on display and offered up for public comment at next month's free three-day Steamboat Springs Bike Summit at The Steamboat Grand. The event is planned for Oct. 21 to 23.
September 24, 2010 12:30 a.m.