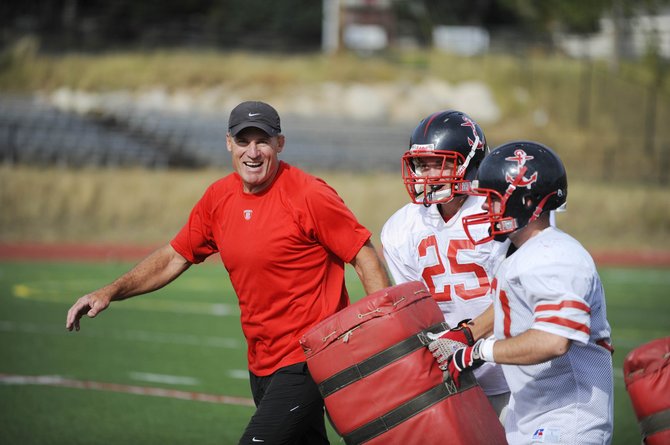 Tim Krumrie, who spent 27 years in the NFL in varied capacities, runs drills during practice Wednesday. Krumrie has joined the Steamboat Springs High School football coaching staff.
Stories this photo appears in:
As the wind gently pushed across Gardner Field on Wednesday afternoon, serving as an alarm clock of change for the leaves and trees adjacent to the field, Tim Krumrie found himself in the place he's been for the past 27 years. The cadence of claps and cheers all around, Krumrie bore a grin. Fall time is football time, and Krumrie is all football.