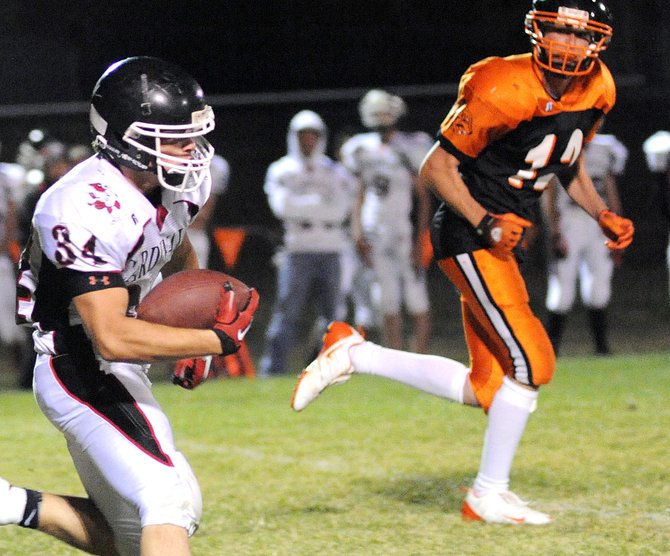 Grand Valley's Anthony Rhoads breaks free during Friday night's football game against Hayden. His 218 yards helped keep his team in control, though five fumbles allowed the Tigers to hang around. That wasn't enough as Hayden lost, 17-12.
Stories this photo appears in:

Grand Valley Cardinals' turnovers not enough to lift Tigers in 17-12 loss at home Friday
A tireless defense that recovered five fumbles wasn't enough to make up for a lackluster offense Friday night as the Hayden High School football team dropped to 1-2 on the season. The Tigers lost at home to Grand Valley, 17-12.
September 18, 2010 12:11 a.m.