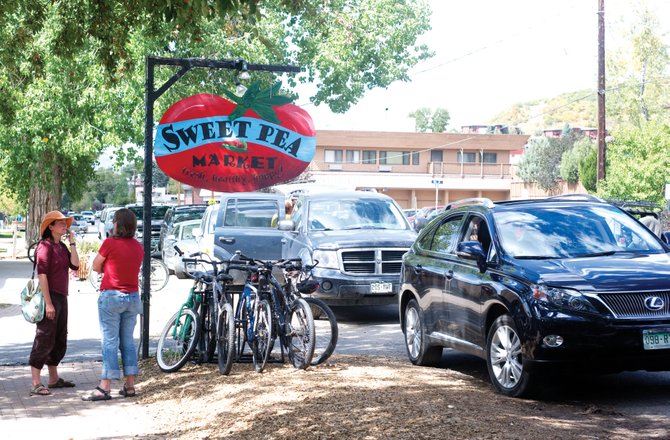 Sweet Pea Market and Cafe in downtown Steamboat Springs will be forced to close for at least two months beginning at midnight tonight. County officials revoked Sweet Pea's business license for 60 days as a penalty for not complying with state health regulations over the summer.
Stories this photo appears in:

County Board of Health revokes market and cafe's license until Nov. 15
County officials revoked the retail food establishment license for Sweet Pea Market and Cafe on Tuesday, closing the popular downtown business until at least Nov. 15 after repeated inspections, warnings and fines for health code violations this summer.
September 14, 2010 4:08 p.m.