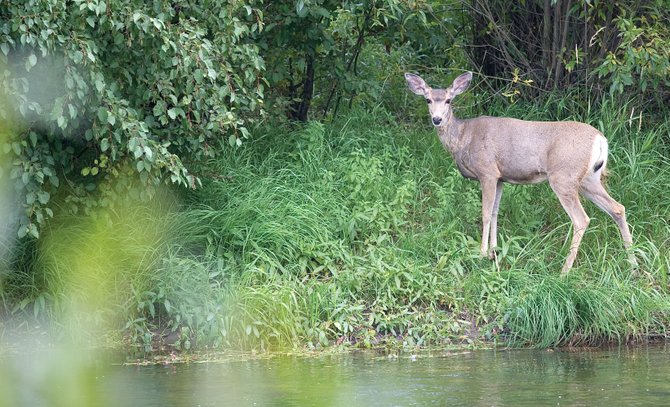 A deer walks along the banks of the Yampa River on Friday.
Stories this photo appears in:

Bow season under way as big-game season progresses
Muzzleloading rifle hunters join bow hunters in the field today in pursuit of deer, elk, pronghorn, bear and a limited number of moose. The second milestone in the 2010 Colorado big-game hunting season is crossed as mule deer shed their antler velvet and elk begin the rut in earnest.