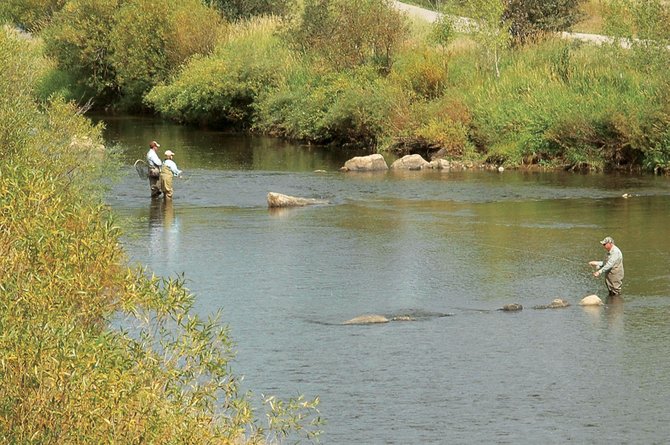 A fishing guide helps a client get the right drift on the Yampa River near Alpine Lumber on Wednesday. The water barely was ankle deep in the same stretch of the river Tuesday. Fluctuating releases from Stagecoach Reservoir and gentle overnight rain caused the river to jump from 60 cubic feet per second to 123 cfs in about 24 hours.
Stories this photo appears in:

Levels vary as Stagecoach Reservoir releases taper off
Water levels in the Yampa River went through some dramatic fluctuations this week, dropping to ankle deep Tuesday and soaring to above average Wednesday. The Yampa had been running well above normal flows through late summer, but it began a steep decline Sept. 2 as unusually generous releases from Stagecoach Reservoir were tapered.