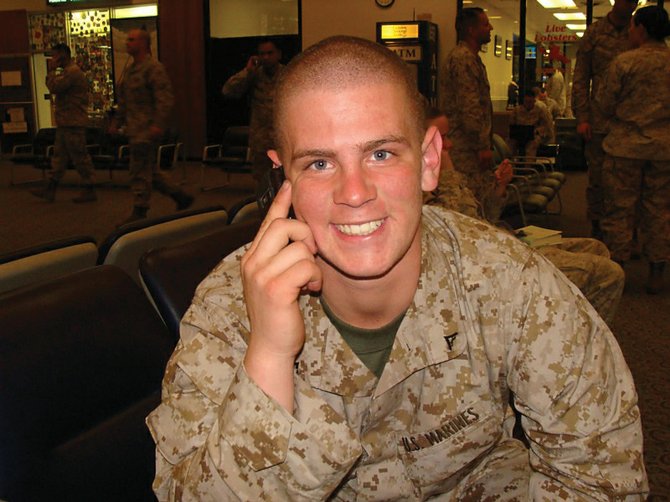 Steamboat Springs resident Joseph Nerney, a lance corporal in the Marines, talks on the phone at a military base in Bangor, Maine, shortly before being deployed to Afghanistan in February. Nerney is expected to return to the U.S. any day.
Stories this photo appears in:

Last week's announcement that U.S. combat operations in Iraq officially have ended has been met with a wide range of emotions from Routt County families who currently have or have had loved ones serve overseas. Several Routt County families now turn their attention to Afghanistan.