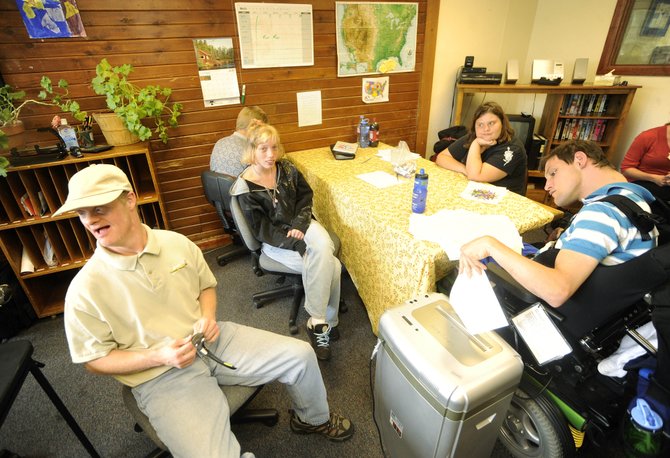 Horizons Specialized Services clients, from right, Jon Allee, Jaimee Sexton, Krysdal Weiland and Mark Leftwich participate in activities Wednesday at the day program facility. Horizons is holding a 35th anniversary party from 6:30 to 9 p.m. Friday.
Stories this photo appears in:

There are a few things Donnie Pearce wants people to know about him. He's a big wrestling fan, he said, and he loves the blues. But Pearce, who is a client with Horizons Specialized Services, doesn't often get to meet people out in the community, something he hopes to change Friday during the 35th anniversary party for the nonprofit organization.