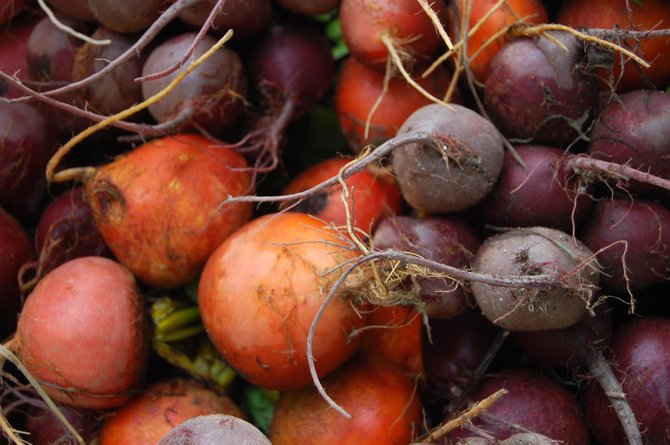 Beets are packed full of vitamins and minerals, and all parts of the vegetable can be eaten.
Stories this photo appears in:

I'm surprised beets need some public relations assistance, but they don't appear to enjoy the popularity they deserve. From a health point of view, they have been described as nutritional powerhouses, so, not a vegetable one should ignore.