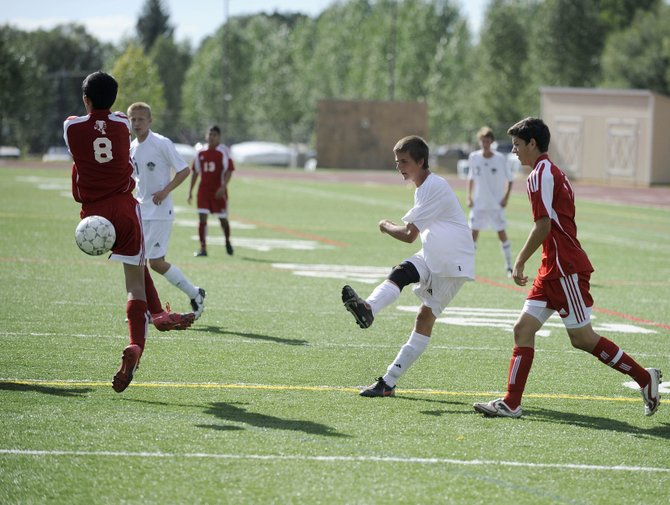 Steamboat Springs High School sophomore Mac Noel takes a shot during Saturday's game against Grand Junction Central High School.
Stories this photo appears in:

Sailors jumped out 4-0 in the first half on 2 Christopher Holmquist goals
Steamboat Springs High School soccer coach Rob Bohl­mann was the first to admit that Steamboat got some breaks in its opening game of the season against Grand Junction Central. But for a team that came into the year unsure of what it would be, and that wouldn't publicly put out its goals, Saturday's 6-0 home win has to feel pretty darn good.