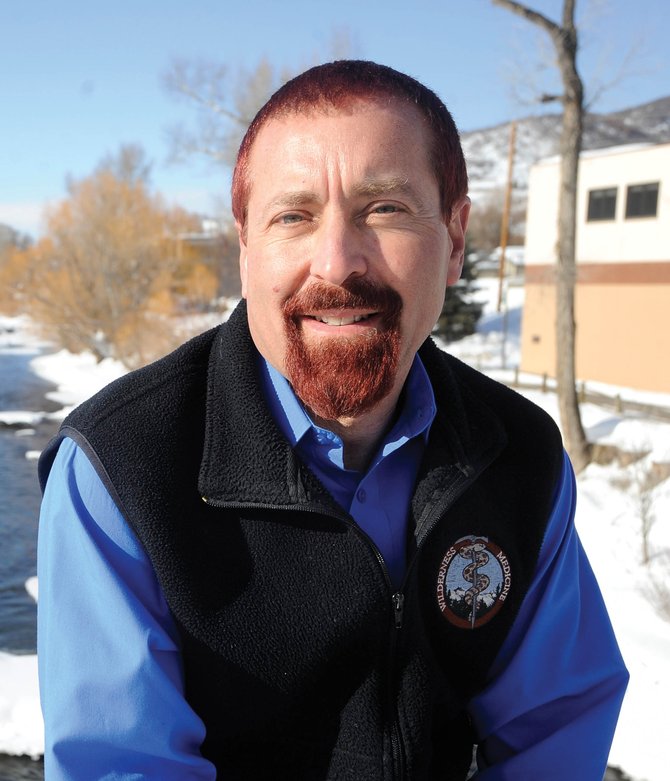 Routt County Search and Rescue member and spokesman Darrel Levingston
Stories this photo appears in:
Wiggins out-raises Wall in final campaign finance reporting period
Routt County Republican sheriff candidate Garrett Wig­gins out-raised incumbent Sheriff Gary Wall in the past month, yet each candidate spent about the same amount of money during the final reporting period before the election.

Levingston, Nerney speak at Rotary forum; Ryg unable to attend
The two challengers taking on Routt County Coroner Rob Ryg said the emergency response and medical experience they each have would add a new dimension to the coroner's office. Darrel Levingston and Kevin Nerney spoke to the Rotary Club of Steamboat Springs at a forum Tuesday.
The county coroner is not required to carry a gun, wear flashy sunglasses and make pithy one-liners at crime scenes like in popular TV shows. What the Routt County coroner does requires a lighter touch and more empathy as he notifies the families of car crash victims and suicides and makes determinations on the cause of 40 or so unattended or suspicious deaths each year.