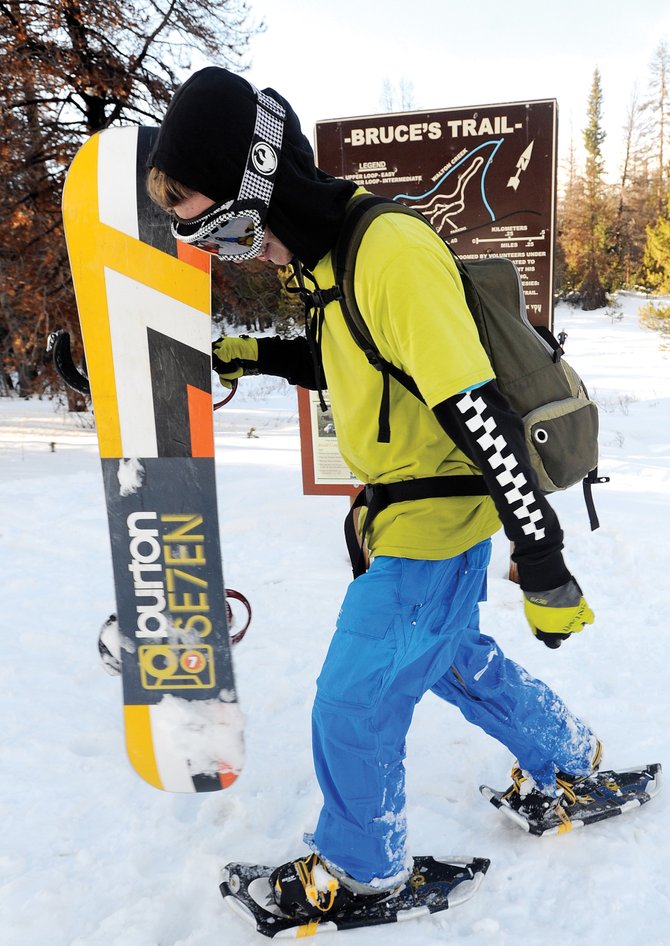 Jake Degroot hikes out of the Bruce's Trail area Friday after an afternoon snowboarding. He joined two other friends from Colorado Mountain College on Friday, and he said he's been hopping on snow where ever and whenever possible early this snow season.
Stories this photo appears in:

Reports and rumors of snowfall totals flew around Steamboat Springs through last week. Some said 47 inches on Buffalo Pass, others three feet on Mount Werner. Plenty didn't just listen; they went out and checked for themselves.
October 31, 2010 midnight