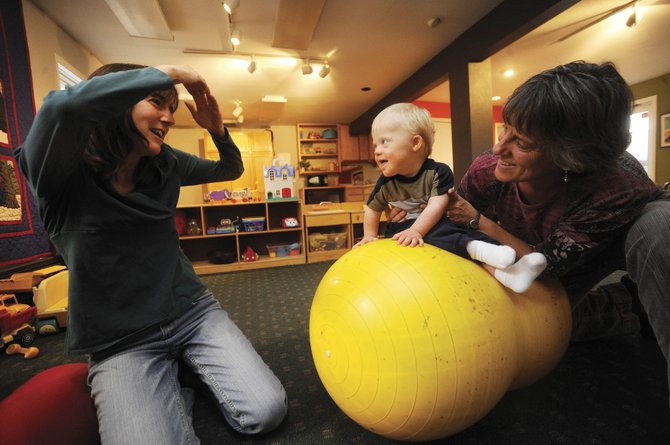 Carolyn Kleckler, left, sings a song to her 14-month-old son, Lewis, while occupational therapist Jodi Glaisher works on Lewis' posture Oct. 19 at Horizons Specialized Services.
Stories this photo appears in:

We celebrated recently when my youngest son, Lewis, got his first tooth. The celebration was sweeter because, like most of Lewis's milestones, we've had to wait longer for it. Lewis has Down syndrome. Among the many surprising facts we have learned since his birth is that teething is often delayed in babies with Down syndrome.