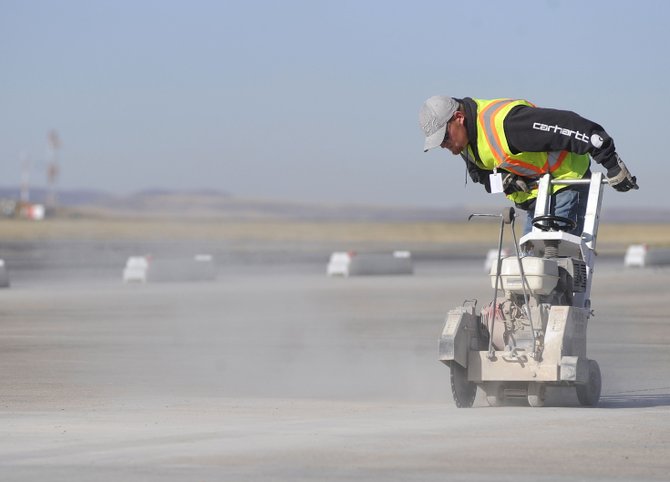 Jason Thomas with Reliable Concrete Cutting works on a new de-icing pad at the Yampa Valley Regional Airport on Thursday. The pad is being built with grant money the airport received.
Stories this photo appears in:

Western Colorado's front-running candidates for Con­gress have black-and-white differences about federal earmarks that could have significant effects on the region's future. Early voting is under way across the Third Con­gress­­ional District, which covers western Colorado.
October 24, 2010 midnight