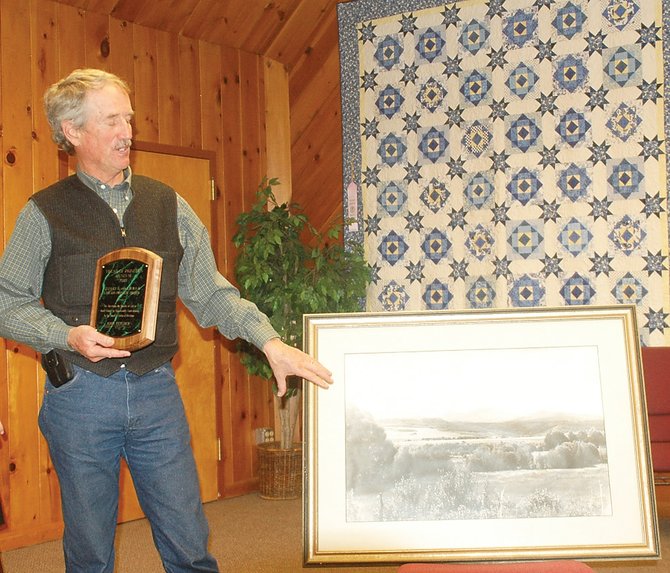 Jay Fetcher accepts the Stanley L. Larson Award on Tuesday on behalf of his late father, John Fetcher. The photograph he is describing was taken of the Fetcher family ranch by Larson when a portion of the land was under his ownership.
Stories this photo appears in:
Tread of Pioneers honors county residents for contributions
When Hayden's Donna Hellyer stood up Tuesday night to receive the Tread of Pioneers Museum's Stanley L. Larson Award for service to the Yampa Valley, she had four generations waiting to hug her. Also honored Tuesday with the Leckenby Pioneer Award was the late ski area pioneer, engineer turned rancher, ski jump advocate and dam builder John Fetcher.