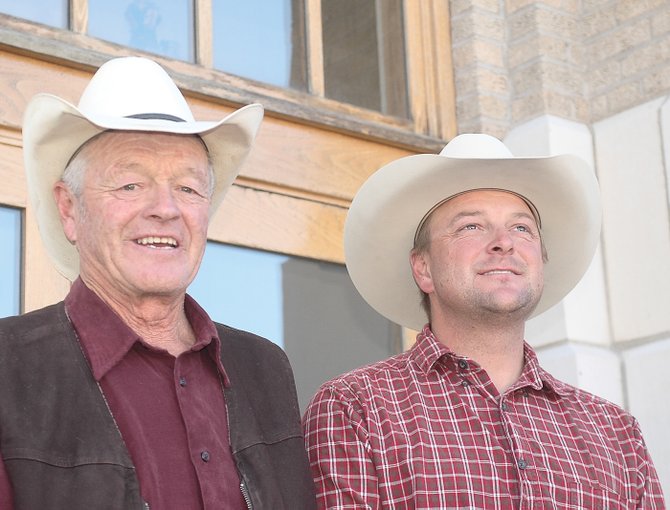 Ray Heid and his son, Perk Heid, pause outside the Routt County Courthouse on Tuesday after hearing the County Commissioners approve the use of $513,000 in dedicated Purchase of Development Right funds to conserve their 245-acre North Routt Ranch. The Heid's will donate 42 percent of the value of the permanent conservation easement held by the Colorado Cattlemen's Agricultural Land Trust.
Stories this photo appears in:

The Routt County Board of Com­­missioners voted unanimously Tuesday to approve the expenditure of $513,000 in dedicated property taxes to help conserve the 245-acre ranch near Clark. The expenditure is done through the county's Purchase of Dev­elop­ment Rights program, which is funded by a 1.5-mill property tax.