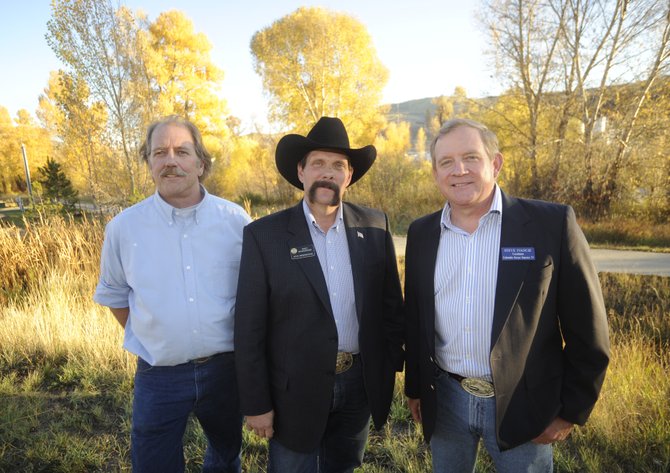 Candidates, from right, Steve Ivancie, Randy Baumgardner and Mike Kien are vying for the Colorado State House District 57 seat.
Stories this photo appears in:
Baumgardner, Ivancie address questions about their political histories
The relatively quiet race for state House District 57 saw sparse crowds at two forums last week. That was despite the fact that for two nights in a row, Republican state Rep. Randy Baumgardner, Democratic challenger Steve Ivancie and Oak Creek Libertarian Mike Kien, formed the only complete slate of candidates that was present just days before voting begins.
October 17, 2010 midnight