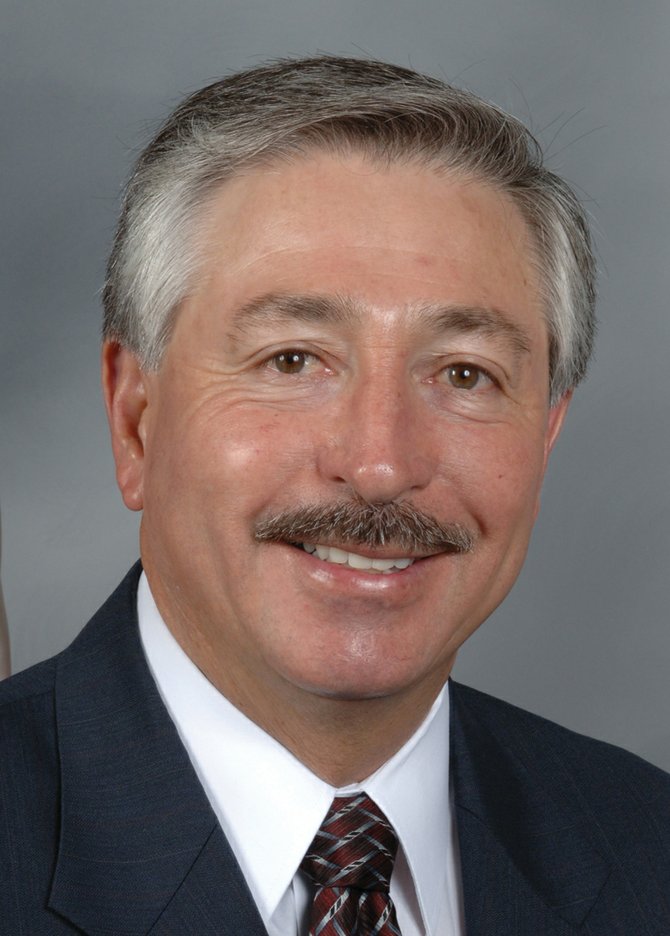 John Salazar
Stories this photo appears in:
Salazar will serve under Gov.-elect John Hickenlooper. He previously served three terms representing Colorado's 3rd Congressional District and was a member of the House Agriculture Committee.

Western Colorado's front-running candidates for Con­gress have black-and-white differences about federal earmarks that could have significant effects on the region's future. Early voting is under way across the Third Con­gress­­ional District, which covers western Colorado.
Claims in commercials draw fire from Salazar, Tipton camps
Local TV watchers and radio listeners have been assaulted lately with a variety of claims about candidates in western Colorado's race for Congress.
Salazar, Tipton play out national debates in battle for 3rd Congressional District
Health care, jobs, the economy and the national deficit have been center stage in the back-and-forth between U.S. Rep. John Salazar, a Democrat from the San Luis Valley, and Republican state Rep. Scott Tipton, of Cortez, as they campaign to represent Colorado's 3rd Congressional District in a rematch of their contest four years ago.