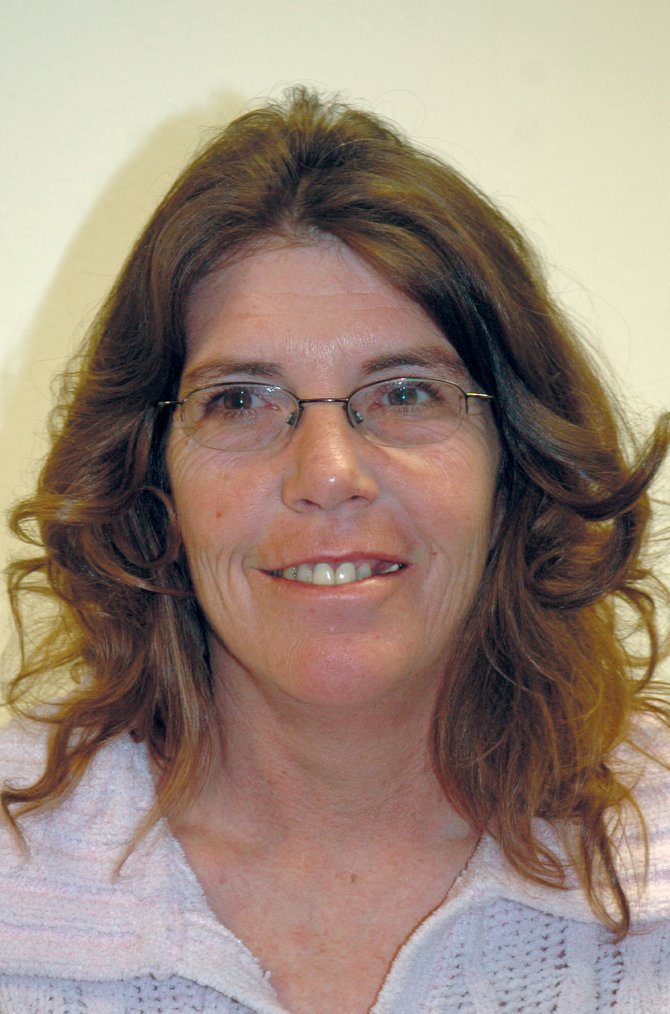 Lorraine M. Johnson
Stories this photo appears in:
With no opposition, the Hayden Town Council races will not appear on the ballot this November.
September 4, 2014 2:17 p.m.

Outcome of school district's property tax increase still uncertain
Barring any changes to the unofficial election results, Lor­raine Johnson won the fourth and final seat up for election on the Hayden Town Council. The fate of the Hayden School's District's Referendum 3B is far less certain.
November 4, 2010 midnight
The Hayden Town Council has five seats up for election — four council seats and mayor — instead of the usual four. Coun­­cil member Tim Redmond was appointed in February 2009 to fill the seat vacated by Trace Mus­­grave, whose four-year term began in April 2008. Hayden's charter requires that any vacated seat filled by appointment or special election come up for vote during the next regular election, and Redmond's seat will be up for election again in November 2012, restoring the four-year term.
October 17, 2010 midnight