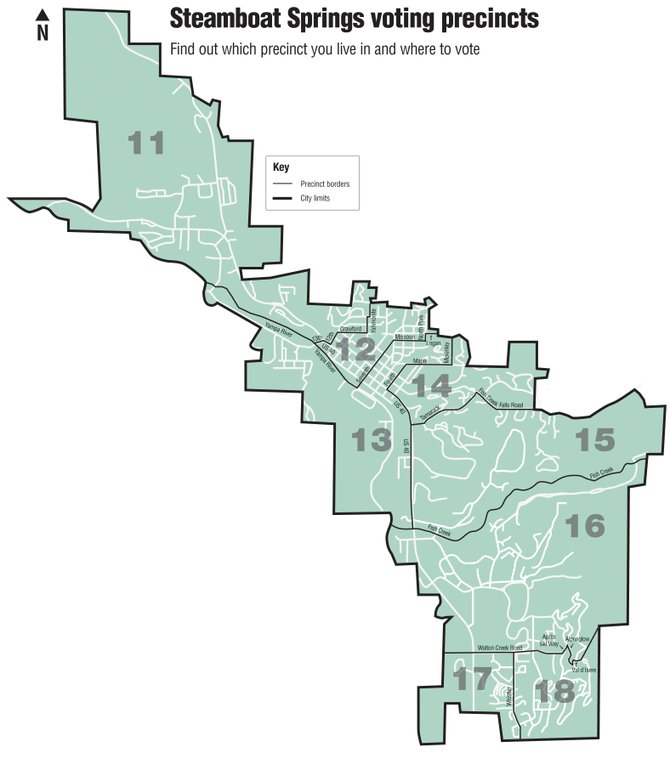 Steamboat Springs voting precincts
Stories this photo appears in:
According to a precinct-by-precinct analysis of Tuesday's GOP primary results, Randy Baumgardner and Moose Barrows each carried 14 of Routt County's 18 voting precincts.
Registered voters also can cast a mail-in ballot, vote in person Nov. 2
Election Day is Nov. 2, but voters have a couple of options if they prefer to weigh in before that date: early voting and mail-in ballots. Early voting runs from Oct. 18 through Oct. 29 at the Routt County Courthouse, Sixth Street and Lincoln Avenue in Steamboat Springs.