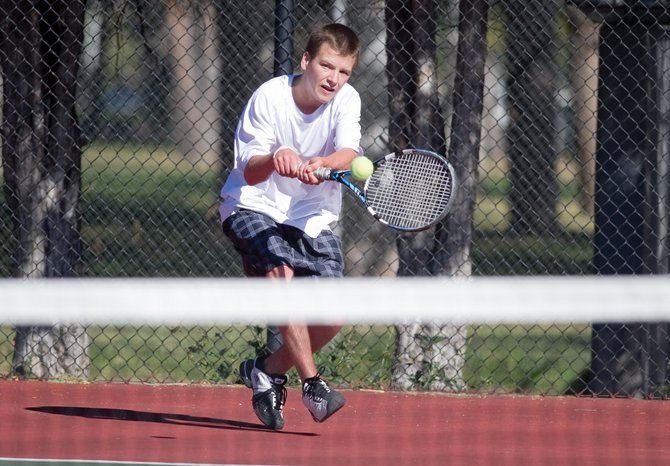 Jack Burger returns a shot during a 7-5, 6-2 loss to Colorado Academy's Matt Greene in the semifinal match Friday at the state high school tennis championships in Pueblo.
Stories this photo appears in:

Burger brothers to be back on court today playing for 3rd
Keegan and Jack Burger will not be playing for titles in Saturday's final round of the 2010 State 4A Boys' Tennis Championship at Pueblo City Park, but the two Steamboat Springs athletes still have a shot at bringing home a third-place medal.
October 15, 2010 6:24 p.m.