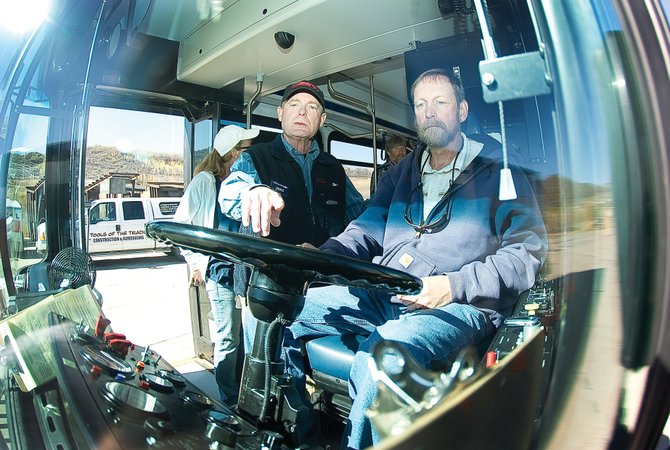 New bus driver Rick Dewhirst listens as safety and training supervisor Donn Fowler explains the buttons, switches and other instruments on the dashboard of a city bus. Dewhirst is one of several new drivers hired by the city to drive buses this winter.
Stories this photo appears in:

SST training crews, expects stable numbers
Things are looking up for Steamboat Springs Transit as the busy winter season approaches. The city bus service has three hybrid buses in its fleet — two were added in August — and is driving on a newly resurfaced Lincoln Avenue with longer bus stops that are downstream of traffic lights.