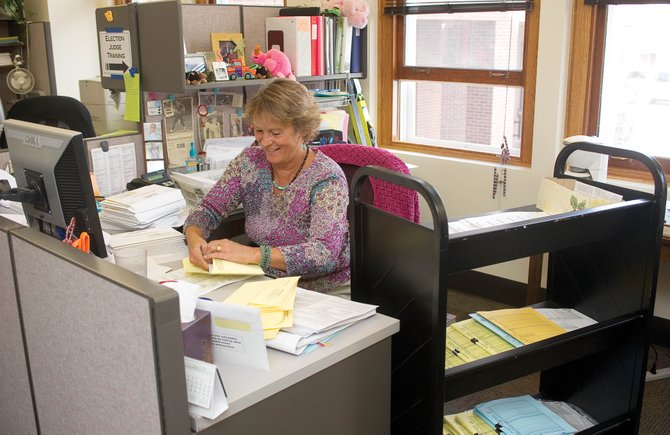 Deputy Clerk Kim Bonner stuffs envelopes with mail in ballots Monday afternoon at the Routt County Courthouse. Most of the ballots are processed and mailed out of Denver. However, the office does process and mail out ballots that were requested late.
Stories this photo appears in:
Voters still can request ballots for Nov. 2 election
Mail ballots for the Nov. 2 election started going out today, but there's still time to request one for Routt County voters not on the list. Routt County Clerk and Recorder Kay Weinland said voters have until Oct. 26 to request a mail ballot be sent to them.