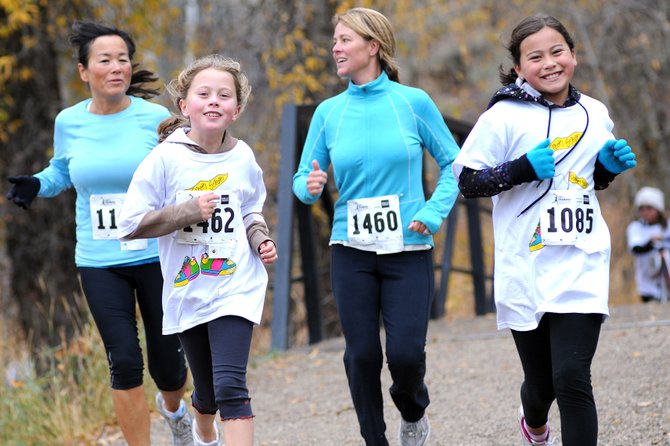 Alicia Mitchell, front left, and Mi-ri Frasier, front right, lead the way for Mischael Frasier, left, and Lori Mitchell during Saturday's Soda Creek Sneak 5-kilometer run. The run attracted more than 200 runners.
Stories this photo appears in:
More than 200 runners showed up early Saturday for the Soda Creek Sneak, an event that lured legions of children and many Running Series regulars out on a chilly morning and one that raised thousands of dollars for Soda Creek Elementary School.
October 10, 2010 midnight