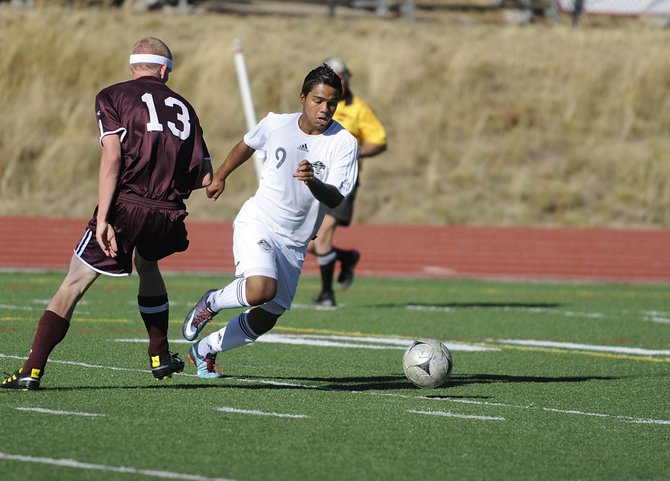 Enrique Lopez says his goal is to play soccer at the collegiate level. After that, he said he'd like to play professionally.
Stories this photo appears in:

As Steamboat Springs High School junior En­­rique Lopez sat at Gard­­ner Field on Thursday juggling a soccer ball on his feet and head, a horde of teammates sat in the background cheering, ribbing him and encouraging him to dance.