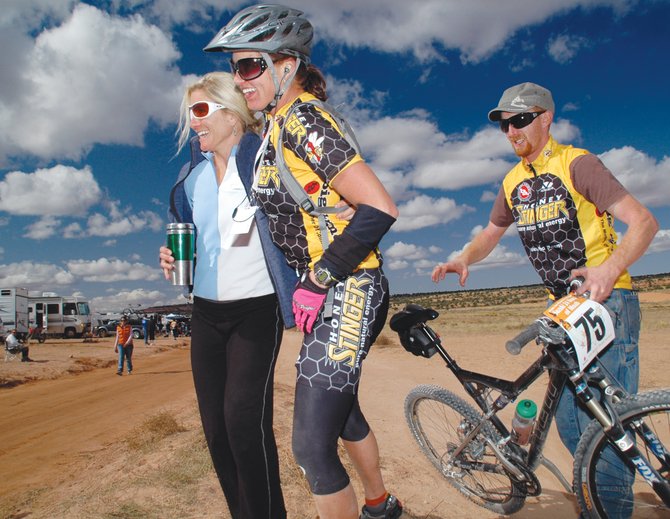 Kelly Boniface and Nate Bird help Kris Cannon step away from her bike for the first time in nearly 24 hours after she locked up second place in the 2008 24 Hours of Moab mountain bike race in Utah. Cannon will race in the solo division again, and Boniface will again serve as a part of her support crew, along with Amy Harris. Bird, meanwhile, will ride as a part of a two-man team.
Stories this photo appears in:

Riders set to take on endurance event
Kris Cannon went into her first solo 24 Hours of Moab mountain bike race two years ago without expectations, and she insisted she was doing so again this year as she prepared Wednesday for her second solo ride in one of endurance mountain bike racing's biggest events.