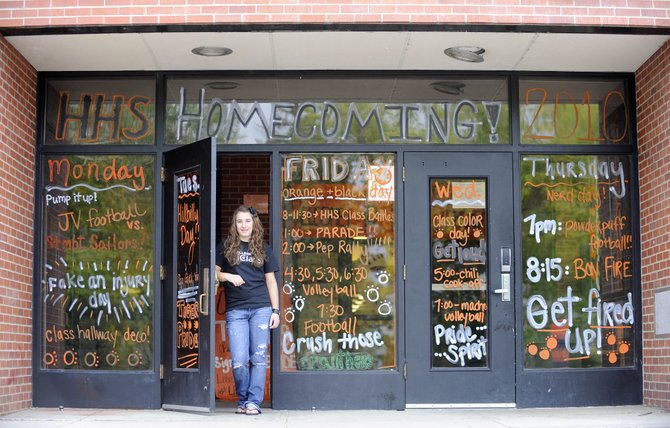 Hayden High School senior student council president Delanie VeDepo has been busy in recent weeks helping organize this week's homecoming events.
Stories this photo appears in:

School staff, faculty also enjoy interaction of planning activities during celebratory week
The entrance to Hayden High School looks like an advertisement for homecoming week. Painted in black, orange and white are the week's activities and events. Student Council President Delanie VeDepo said homecoming is about more than the students. She said it's for the entire community.