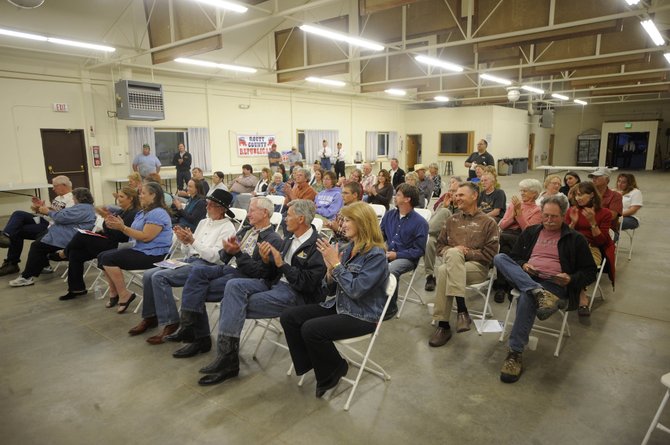 Attendees of Wednesday night's candidates forum at the Routt County Fairgrounds Exhibit Hall clap after listening to a candidate.
Stories this photo appears in:

County sheriff hopefuls again trade jabs
About 60 people attended a forum Wednesday night at the Routt County Fairgrounds Ex­­hibit Hall in Hayden at which 15 candidates spoke. Like other forums this election season, Routt County sheriff candidates Democrat Gary Wall and Republican Garrett Wiggins traded a few jabs.
October 7, 2010 12:39 a.m.