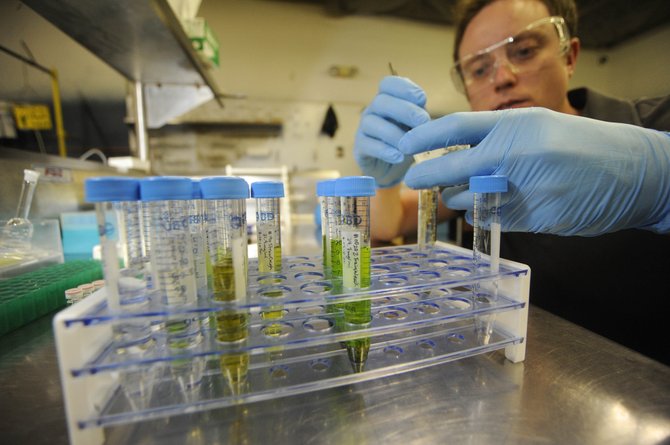 Genovations Creations' Chief Science Officer John Kopta works at the Colorado Springs-based lab to isolate cannabinoids, the marijuana compounds with medicinal properties.
Stories this photo appears in:

At the Medical Marijuana Business Alliance's August networking meeting, Kush Magazine Publisher Michael Lerner said, "Colorado is so far ahead of the rest of the country in this industry, there is no second." In Steamboat Springs, upcoming changes to the city's ordinance could allow more medical marijuana centers in town.
October 7, 2010 10:30 p.m.