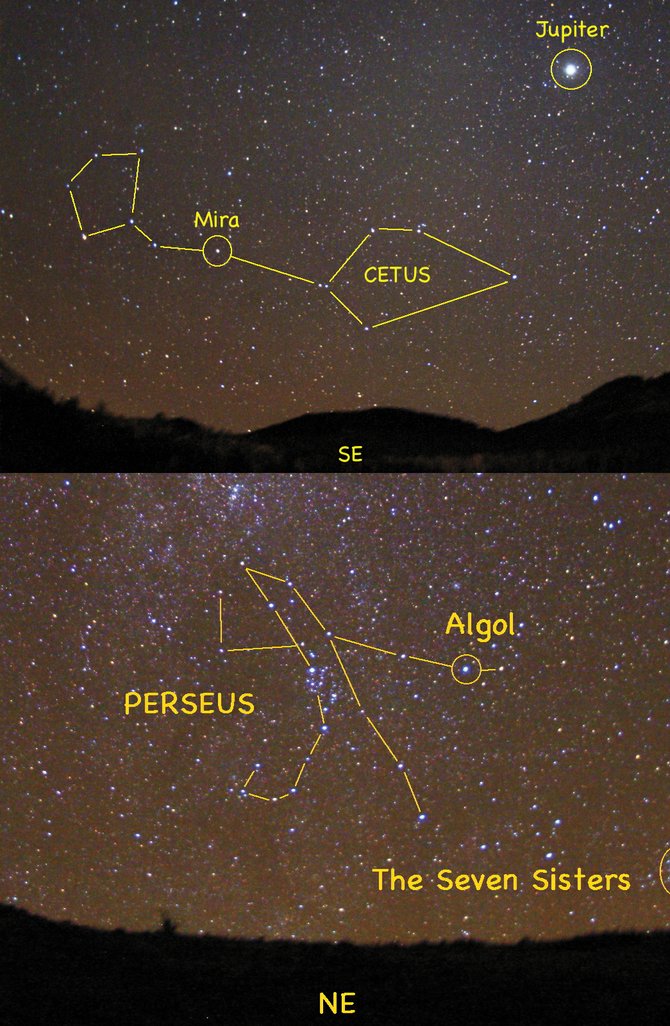 Spot the "Wonderful Star" Mira not far from brilliant Jupiter in the southeastern sky at about 10 p.m. this month. Algol is visible at the same time of night, but look to the northeast for the famous "Demon Star."
Stories this photo appears in:
Most stars shine with a constant brightness throughout the course of centuries, millennia and even eons. But a few do not. These are the variable stars whose light output can change in a matter of minutes or months. Our fall sky holds two of the most spectacular variable stars known to astronomers.