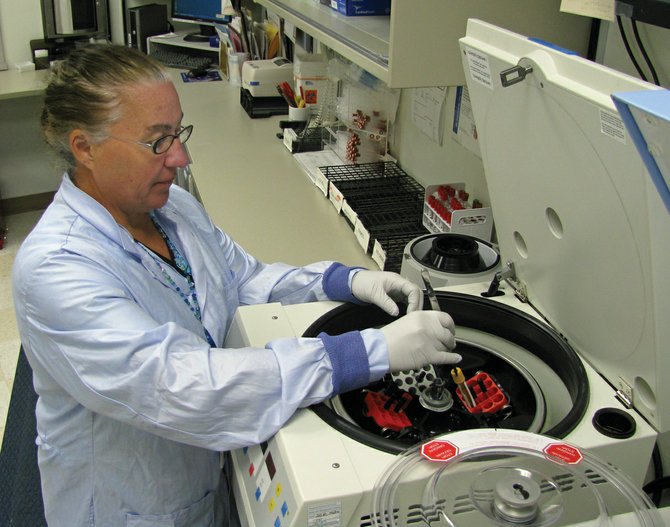 Yampa Valley Medical Center lab support tech Cheryl Stene places a blood tube into the centrifuge to begin processing.
Stories this photo appears in:
"Take it to the lab." When you read those words, what image comes to mind? People in white coats? CSI? Television has made laboratories into sexy places where crime scene investigators gather the evidence to put away the criminal of the day.