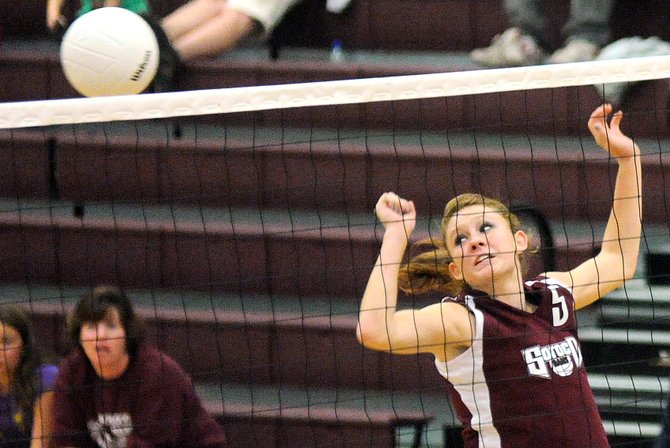 Soroco sophomore Michaela Meyer watches as a tipped ball rolls over to her side of the net on Friday. Meyer had one of the best games of her high school career, scoring a team-high 14 kills, but it wasn't enough as the Rams lost to Plateau Valley in five game. The team returns to action at 3 p.m. today for a game at Rangely.
Stories this photo appears in:

Cowboys beats Rams volleyball
The Soroco High School volleyball team's Friday night showdown against Plateau Valley was an up-and-down ride. When the Rams finally got off of it after five grueling games, they felt sick. In a game of rallies, Plateau Valley came up with the final one, dispatching Soroco in the fifth.
October 2, 2010 12:49 a.m.