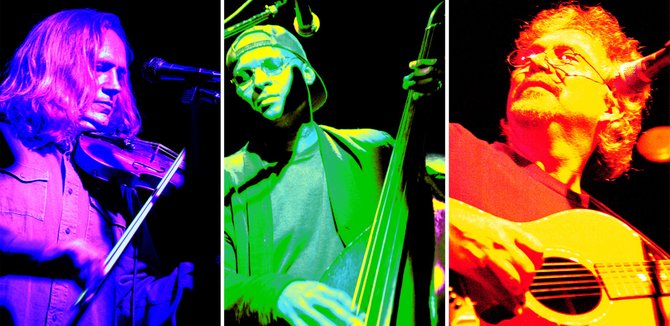 Beatlegras, a three-piece acoustic tribute to the Beatles, will play at 8:30 p.m. today at Old Town Pub. Tickets are $15 at the door.
Stories this photo appears in:

This week's events in Routt County include the First Friday Artwalk today in downtown Steamboat Springs. Are concerts more your style? Imagine the music of the Fab Four shaken up with infusions of bluegrass and jazz and topped with a classical twist. Catch Beatlegras at 9 p.m. today at Old Town Pub.