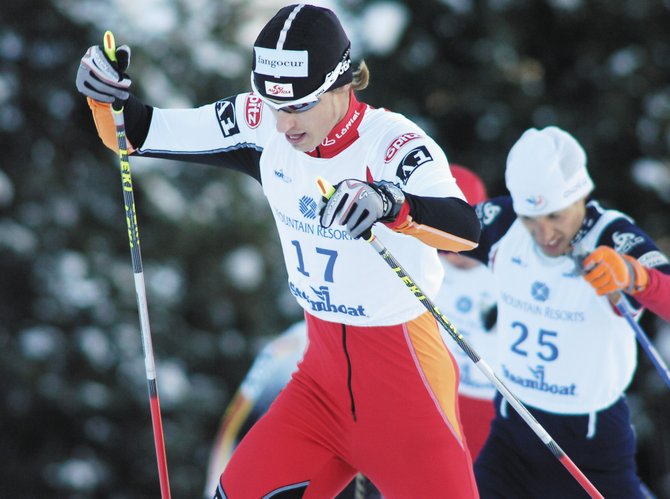 Austrian skier Lukas Klapfer leads a pack of skiers up a hill on Howelsen's 15-kilometer race course during the Mountain Resorts World Cup B event in 2006. The Continental Cup, which replaced World Cup B, will return to Steamboat Springs on Saturday and Dec. 5 for a pair of Nordic combined events.
Stories this photo appears in:

Skier notches 18th in Nordic Combined World Cup event
Steamboat Springs' Bryan Fletcher skied to a career-best 18th place Saturday in the second Nordic Combined World Cup event in Kuusamo, Finland. The race was run in sub-zero temperatures, presenting significant challenges for the athletes. "It was brutally cold here today," U.S. Nordic Combined Ski Team head coach Dave Jarrett said.