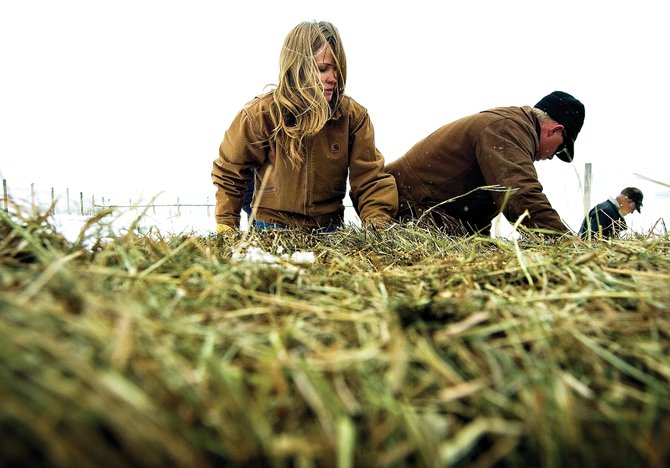 Christy Belton, left, and her husband Matt stack bales of hay on a horse-drawn sleigh for the morning feeding of the cattle on the Warren Ranch outside of Steamboat Springs.
Stories this photo appears in:

Winter is a welcome visitor to our ranch this year. After a hectic fall, we are looking forward to the simplicity winter offers. Although the cold weather doesn't usually make a rancher's work easier, it does add a degree of predictability to the job.
By Christy Belton, for the Steamboat Today
November 26, 2010