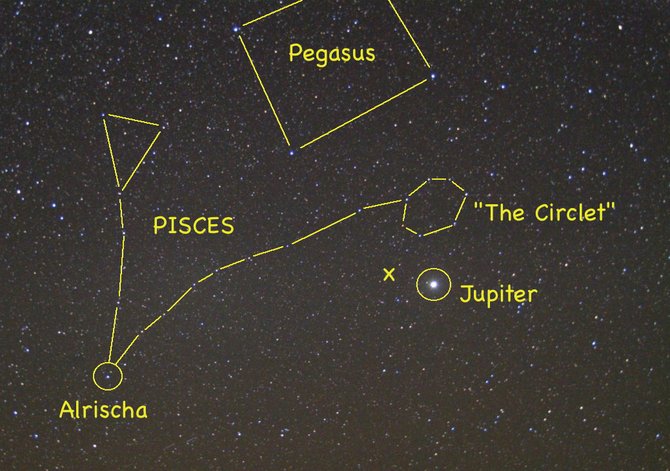 Look for Pisces the Fish high in the southern sky during the early evenings in November. Jupiter provides a bright beacon to guide you to "The Circlet" asterism in Pisces. The "x" in this image marks the location of the vernal equinox, the location of the sun the first day of spring in the Northern Hemisphere.
Stories this photo appears in:

The patch of the sky that appears overhead at about 7 p.m. in mid-Nov­­ember is informally known as "the celestial sea." That's because it is home to all forms of watery constellations.