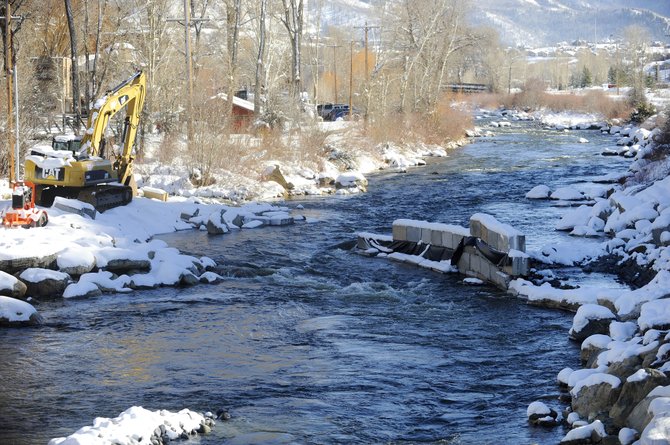 A concrete barrier is being constructed to divert the Yampa River flow so work can be done on Charlie's Hole. Friends of the Yampa, a community organization with a passion for the Yampa River has worked with the city to make the repairs possible. The nonprofit group is hosting a fundraiser Saturday to raise funds to add more features to the river. Organizers set a goal of raising $7,500 to $10,000 at the event.
Stories this photo appears in:

The recent snow deluge has temporarily suspended repair work on Charlie's Hole, the downtown Steamboat Springs Yampa River feature. Even if work can resume after Thanksgiving, as organizers hope, that project stands as only the first part of a long-term plan the city and an organization have in mind.
November 19, 2010 midnight