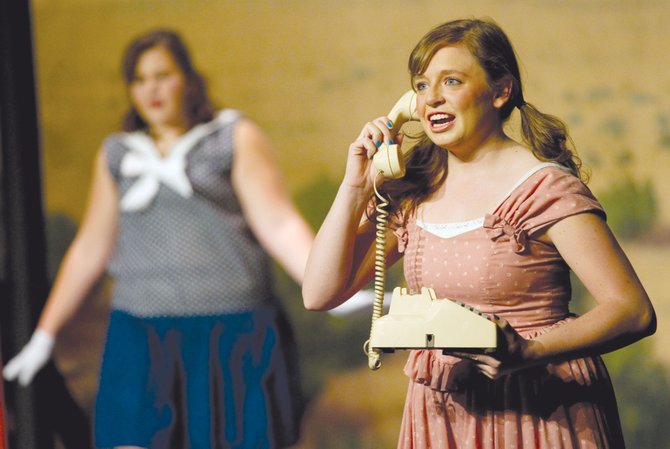 Polly Baker, played by Sara Pugh, talks on the phone in a scene from "Crazy For You." The musical will have performances at 7 p.m. today, Friday and Saturday in the Steamboat Springs High School auditorium. There will be a matinee at 2 p.m. Saturday.
Stories this photo appears in:

The fictional Deadrock, Nev., can be saved, and the performing arts might just be the thing to save it. Students from Steamboat Springs High School will take to the stage for their rendition of the musical, "Crazy For You" beginning at 7 p.m. today in the auditorium. Tickets are $10 for adults, $5 for students and $3 for SSHS students with an activities pass.
November 18, 2010 midnight