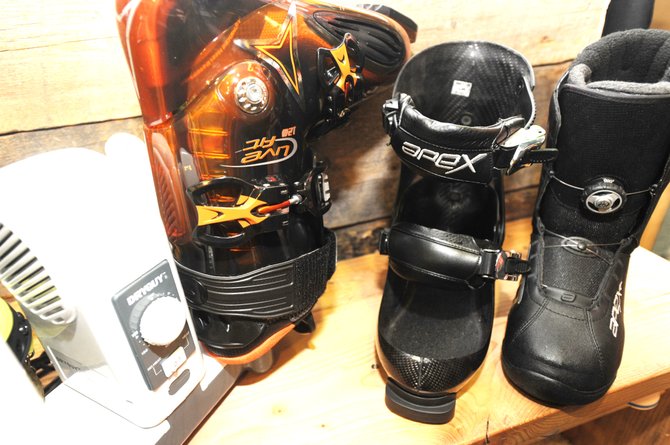 The Apex Ski Boot, in two pieces, right, $1,295 at One Stop Ski Shop, has a tough carbon outer frame that encases a walking boot also can be used for snowboarding. The Atomic Live Fit boot, upside down on DryGuy rack, $629, is extra wide with expandable side panels to fit all skiers. The DryGuy Widebody Boot and Glove Dryer, $90, can help keep boots and gloves warm before cold mornings and prolong the life of that equipment by drying out areas that otherwise would stay damp even after being left inside overnight.

Stories this photo appears in:

Innovation isn't dead when it comes to the ski and snowboard industry. A quick browse through any local gear shop will prove as much. This is the first of a two-story Outdoors page series on the new crop of winter gear.
November 14, 2010 midnight