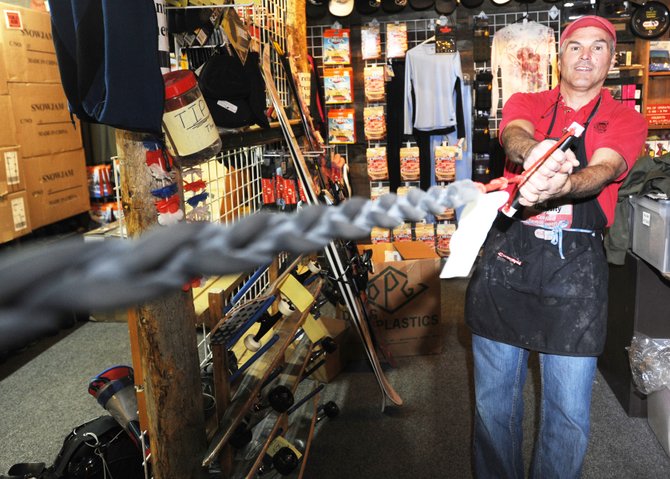 John Kole, of One Stop Ski Shop, stretches out the Banshee Bungee in his downtown Steamboat Springs store. Kole said he saw the device at an industry show in Denver and had to have it. Starting at $159, it can launch skiers and snowboarders into rails or kickers without needing a hill or something motorized to drag them along.
Stories this photo appears in:

Innovation isn't dead when it comes to the ski and snowboard industry. A quick browse through any local gear shop will prove as much. This is the first of a two-story Outdoors page series on the new crop of winter gear.
November 14, 2010 midnight