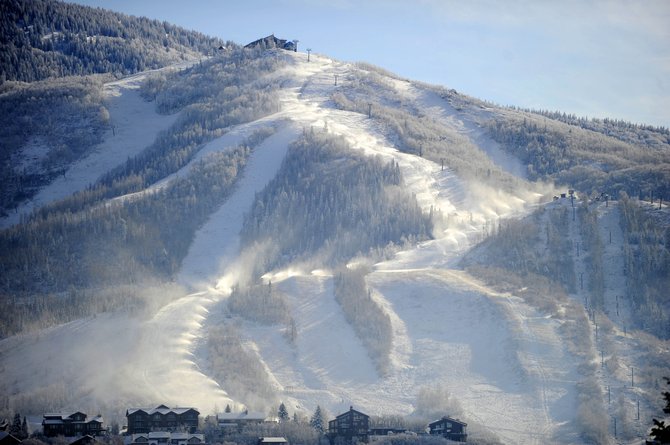 Snow guns shoot man-made snow onto the trails at Steamboat Ski Area on Wednesday morning. Snowmaking started at 6:45 p.m. Tuesday, and good snowmaking conditions should continue through the week as overnight temperatures dip into the teens. A recent storm brought low temperatures and 9 inches of snow overnight on top of the 3 inches that fell Tuesday, according to a Steamboat Ski and Resort Corp. news release. Snowmaking crews made snow Tuesday night to Wednesday morning from the base area up Heavenly Daze to the top of the gondola.
Stories this photo appears in:

Steamboat Ski and Resort Corp. started the snowmaking season Tuesday evening, according to a news release. A record 93 guns were being used, the release stated. The ski area is scheduled to open Nov. 24 for Scholarship Day, with the official Opening Day on Nov. 25.