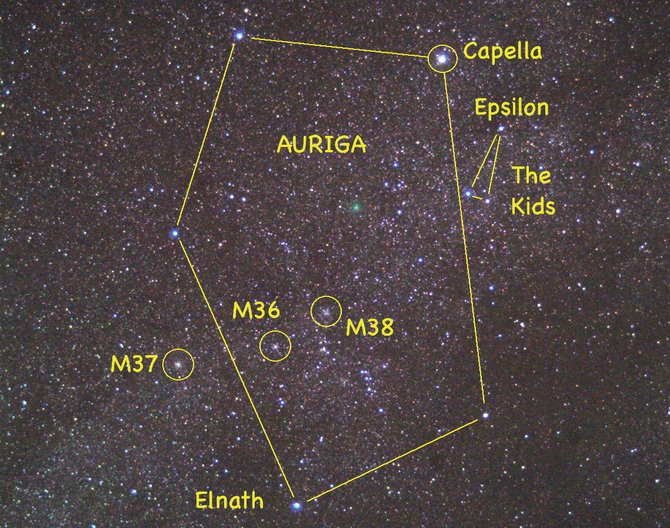 Look for the familiar pentagon outline of Auriga the Charioteer rising in the northeastern sky during the early evenings in November. Its twinkly golden star Capella makes it hard to miss. Sweep Auriga with binoculars to pick out its glittering star clusters M36, M37 and M38.
Stories this photo appears in:

What's that flashy, golden star hovering over the northeastern mountains as darkness falls throughout mid-November? It's Capella, the third-brightest star visible in Colorado skies and the brightest star visible in the constellation of Auriga the Charioteer.
November 10, 2010 midnight