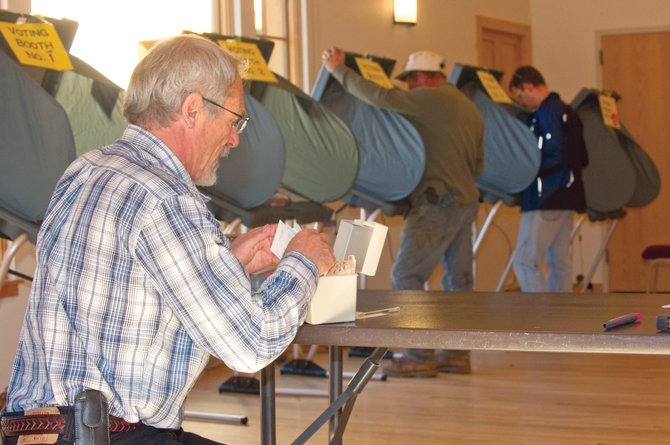 Election judge Frank Bradley counts the number of voters who came through the doors of the Steamboat Springs Community Center to cast their ballots on Election Day.
Stories this photo appears in:

The tallying of mail-in ballots extended past midnight and into this morning, causing election night complications. But voter turnout hit about 68 percent, with more than 9,000 Routt County residents weighing in.
November 3, 2010 12:43 a.m.

Polls open until 7 p.m. today across county
About 375 people had voted at the Routt County Courthouse Annex — the polling place for precincts 13 and 14 — by 5 p.m. today. The polls will be open across the county until 7 p.m.
November 2, 2010 3:08 p.m.